Half Up Half Down Prom
lordonuthin
Apr 10, 11:39 PM
yeah that's true, but now what's the excuse? the processors are out now!

I know!! Last year they had the Mac Pro out before the cpu's were even announced by Intel!
---
Prom, Brunette Half Updo
Well, that has to be the funniest thing I ever heard.

Heh. I literally laughed out loud when I saw that line.
---
Half up half down updo Prom
I, on the other hand, am very anti-gun.

However, even I got a chuckle out of the bumper that read, Guns kill people, like spoons made Rosie O'Donnell fat.

But then I thought about it ... spoons are eating utensils ... perhaps we should call guns killing utensils.


Are you truly anti-gun or have you just not been exposed to them so that you understand how fun it is:

1) Use a shotgun to shoot clay targets;

2) Shoot a rifle, pistol or revolver and realize how much fun it is to shoot a gun and hit your paper target, bowling pin or tin can;

There has been a person or two that when I met them claimed they were very anti-gun, yet I was eventually able to get them out to shoot some of mine and they not only enjoyed themselves, but one of them actually took up skeet shooting as a hobby.
---
prom hairstyles 2011 half up
Clive At Five
Oct 3, 03:42 PM
Merrom MBP ;p

Man... the Merom MBP has become the new PowerBook G5

-Clive
---
the stiff, prom up-dos of
Screenshot fail :) build number in Quicklook titlebar.

haha, that was the first thing I noticed too. Way to protect that build number!
---
half updo hairstyles 2011.
InsanelyApple
Apr 15, 04:51 PM
It's more.... FABULOUS!
:)

Bravo, good sir/madam. Bravo. You made me laugh. *applause*
---
Alicia Keys#39; chic half updo
MistaBungle
Apr 8, 07:07 PM
I wonder if this "delay from the vendor" could be somehow tied into the possibly of that MobileMe announcement that seems to be ever so pending.
---
prom hairstyles 2011 half up.
flopticalcube
Apr 16, 04:53 PM
Hardly. Do look up "affront" in a dictionary.

Sure it is. I find your particular brand of narrow-mindedness offensive. Therefore it is an affront.

...and with that you have nothing to offer me anymore... Goodbye...
---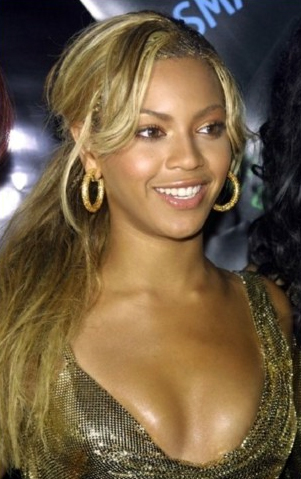 2008 Prom Celebrity Updo
charlituna
Jan 3, 12:20 AM
I don't see Verizon faring much better than AT&T at the start. They can do all the preparing and testing that they want, but the only way they're really going to be able to know if they can handle it is when it happens.


Yep. Theoreticals are one thing, but the real test is when it happens

. AT&T's probably going to be dishing out a LOT of early termination fees.

Or not. After all, it isn't like you can take your phone with you to Verizon. Many people aren't going to want to spend the money on an ETF because that's the money they would use for a new phone.

That said, after all these years there are probably enough folks already on Verizon that would jump for an iphone. Enough that it could get interesting in some areas. Just like it did with ATT who thought they could handle the load.
---
Fancy half up, half down updo?
bowlerman625
Mar 17, 07:06 AM
Yeah you're really a classy person....dork
---
prom hairstyles half up half
Is this new?

http://store.apple.com/1-800-MY-APPLE/WebObjects/AppleStore.woa/wo/2.RSLID?mco=34809CF6&nplm=TH578LL%2FA

http://store.apple.com/Catalog/US/Images/th578lla_alt.jpg


It's recent.. The sys displays the Ipod menu on the TV for "media center" style browsing
---
half up dos hairstyles. half
MathiasMag
Jul 23, 12:54 AM
So with all the speak of how unacceptable this is. Who has actually decided that the iPhone 4 is so bad that they returned their phone AND bought another advanced phone? It seems to me that there are a lot of people who has never owned one that are critical, but most of those who actually has bought one are really happy with their phone.
---
Hairstyles Half Up half updo
Blogging isn't journalism,
No, but there are some who are trying to be taken seriously. They had a press pass. As has been repeated multiple times, this hurts the entire blogging industry (and it is an industry) who cover things as journalists. This isn't some old lady down the street, this is a tech blog that's a business itself that has been built up over the years in an attempt to be taken seriously and get press access to just events and products to test for their articles. That's all been destroyed with one stupid act, which they're now trying to turn into an act of defiance. They made some interesting points in the last spiel, but it doesn't change the fact that if they want to be taken seriously, and they claim to want to be, at least more than those who are bought or don't ask the tough questions, this isn't going to help.

So when they do try to post something serious, and they have, is it any wonder if we won't trust them or believe them, or even care?
---
long prom hairstyles half up
bikertwin
Sep 25, 03:51 PM
Technically my POWERMAC G4 can run iMovie, Keynote, and other mac software. RUNNING and FUNCTIONING (at a reasonable speed) are two totally different things. iPhoto takes a day to get going. I can't imagine aperture.

Anyway... I don't want to ruin anybody's happy day, but the reality is, if you don't have the latest and greatest Apple Machine, the current software runs pretty slow.

Go to the Apple store (yes, this means some of you will have to leave your apartment) and try running this software on a mac mini. Don't get depressed when it takes your entire lunch break to start the software. Forget about moving stacks of photos around and editing. As I mentioned... I had problems with the G5 QUAD and the original aperture at my Apple Store in Seattle.

Just a thought.

I wouldn't get too excited about Aperture running on 'lighter' hardware such as MacBooks or Mac minis. I think the idea is that, rather than doing hardcore raw file processing on these lightweight hardware products, you'd just have your JPEG-preview-only Aperture library on these machines. So the really speedy functionality on this lightweight hardware would be limited to organizing, sorting, searching, slideshows, etc. of pre-generated JPEG previews.

I doubt we'll be doing hardcore bulk raw processing on a Mac mini, even with Aperture 1.5. But I wouldn't mind if we could.
---
prom hairstyles for long
Yeah that doesn't sit too well with me either. But as long as there are a good set of nice new features without much of the iPad-ness mucking it up I'll be pleased. I hope to see more of Lion soon, the more features the better! :D

Yeah, not a lot of stuff has changed from Snow Leopard in the way of user interface, and most of the stuff can be avoided completely, like LaunchPad. There are some annoying things that I've noticed though, like DigitalColor Meter only having the option for RGB colors, and nothing else. Something small that is really annoying.
---
half updo hairstyles 2011.
Perhaps. You may well be right. But the point was that Apple was the first to seriously use USB and the first to remove floppy drives -- so they get to take the credit for "being innovative", and when everyone else follows suit, whether they were actually being copycats or for whatever other reason, they get credit for "being the leader" and "everyone copies them".

USB was an Intel initiative, not an Apple one. It was all over the tech news if you read PC rags back then, way before the Bondi blue plastic was a pipe dream at Apple.

And adopting someone else's interconnect and removing an internal floppy drive is innovative how ? Especially the removing part...
---
prom hairstyles half up half
As long as Sony will use MPEG2 for their blu-ray release, they will fail. The first BD50 release was done last week (Click) and the PQ is still subpar compare to HD-DVD. THere is no excuse for such a poor release.
---
half up half down hairstyles
Also if Apple was going to release a CDMA phone why haven't they for countries like China where I is the dominate cell phone tech. Instead they went with the second place carrier who supports GSM.



CDMA is not even close to being the dominate tech in cellular in China.

Correct. Some numbers to back that up.

China Mobile (GSM) = 558M subscribers (World's largest carrier)
China Unicom (GSM) = 152M subscribers
Verizon (CDMA) = 92M subscribers
China Telecom (CDMA) = 85M subscribers
China Mobile (TD-SCDMA*) = 17M subscribers
*not the same CDMA Verizon or China Telecom uses so doesn't really count

As you can see, GSM subscribers in China FAR outweigh the CDMA subscribers. Also, Verizon has more CDMA subscribers than China (not counting TD-SCDMA since it's not the same tech).

However, China Mobile's GSM network is 2G. They are rapidly rolling out TD-SCDMA as their 3G replacement. This will eat away at the GSM subscriber base. This is also why China Unicom has the iPhone and China Mobile didn't. A lot of people wondered why the larger company didn't get it.
---
Half Up, Half Down Hairstyles:
Doesn't anyone remember that this used to be the case? Right in the beginning, there was a live video feed to all the Apple stores... I went to two of them, both at the Mall of America store (and both times sat next to some very quirky Mac users... y'know... the regular type). Then one year, I went and it wasn't on. I was pissed. Then I learned Apple wasn't doing that because it was too expensive or something.

Seeing the floor traffic of those places, I don't see how it couldn't be lucrative to get passers-by excited about fresh products...

Whatever, I guess.

-Clive

I think it was WWDC '05, just after the Apple Store in Regent Street, London had just opened. I went in about 4 hours before the keynote was due to start, I actually happened to be passing through. I also happened to see the store manager standing on the bottom floor. I enquired if he'd be showing the keynote in the theatre, he said something like

"I'd love to, but none of my staff would get any work done"...! Which is totally opposite to the experience I had at every other apple store front and back...

Ideally, they should get all the security guards to be extra vigilant, as they don't care about the keynote, give all the staffers the 2 hours off except a few for the tills (they could even rotate them on 20-minute shifts) then put Steve up on all the screens, and in the theatre, and have him blaring out throughout the store!

Then bust out all the "do not open until 7pm" boxes! I'd be there with about £400 in my pocket!!

edit: after that blurb, I forgot what I was gonna write! Cheers Arn, good job! I'm worried the feed will get totally MacRumoured though!!
---
lordonuthin
Sep 13, 07:01 PM
well my last power bill was outrageous. so it looks i will be stop bigadv folding on 1 of my machines for now. i'm messing around with some server stuff as well. so i might get it back to folding when it gets colder

That is too bad, my latest electric bill is about the same as it's been all summer.
---
Well, they did steal over $1000 worth of stuff. Thats a big deal in my book when I only make $10,000 a year and that I'm in college. I know what you are saying but its still crappy for someone to even steal $100 worth of stuff from you.

It's crappy that someone would steal anything from you. The feeling of having something taken from you is an unmeasurable price in itself.
Back in our old house we had a bike stolen, my grandfather (who was about 70 at the time) fought off some Spanish muggers whilst on holiday too. That really shook him up and nothing was taken from him!
---
Eventually it just has to be called "iPhone". No numbers, and certainly no asinine feature indicators. Internally it will be "iPhone (nth generation)", and the previous model on sale for $99 (or $49) will be "iPhone (previous generation)", just like iPods. Same goes for the iPad. Seriously, 10 years from now what are they going to call it... the iPhone 14s? This makes sense how?
---
So, to me a question about firearms in the home seems perfectly within the scope of evaluating risks, and more probably, helping to provide information for parents.

Doctors shouldn't ask these questions to be busybodies, but to make good decisions and provide care.

That's kinda the whole point here, isn't it? You may think it's ok, others may not. We're all different, all of our situations are different, different families have more/less, or just different risk than other families. There's no right, there's no wrong, the point is we don't need the damn government getting involved and telling doctors what they can and can't ask. Or for that matter telling doctors who they must and who they musn't provide care for. It's a private transaction between the customer and the physician, so leave it at that. Don't tread on me.
---
I welcome a slightly larger screen :cool:
---