World+war+1+weapons+and+
Other than keeping applications in self-contained folders, I don't see any of this as copying. Even so, having applications run as self-contained folders isn't even an Apple idea.

Different Microsoft IE versions for mobile phones, and computers? OH NOES!! :eek:

Built-in PDF reader?! OMG!! What next, will Windows let you resize windows from all 4 corners rather than.......oh wait, it already does.
---
WEAPONS OF WORLD WAR I
buckwheat987
Mar 24, 03:00 PM
Cool..happy birthday...

great OS
---
first world war ribbon.
soulreaver99
Mar 17, 01:27 AM
You are so going to jail...
---
firstworldwar.com. a
It still is pretty poor with compatibility when it comes to RAW. For example, it still can't read white balance from the meta data on RAW files off Canon cameras. Great!
Um, really? I use a Canon camera and Aperture seems to preserve the camera WB setting fine...

Aperture's development also is going slow. Apple pulling out the software?
They've updated it twice, and I'm pretty sure its only been out a year. Not too shabby....

Perhaps all the developers are spending too much time on Leopard and Logic 8 at the moment.
Perhaps you don't have all the facts?
---
World War 2 Guns Pictures.
firestarter
Apr 26, 11:21 AM
Like this: 283005
First World War: Weapons .
I get the opposite, every one I know these days seem to have a iPhone, or Mac..i've been using Macs since the days of the MacPlus, and remember the the time when people use to stare at me blankly when i tried to explain to them why my computer running system 6.5 cannot run "PC" programs :p

Personally I much preferred it when Apple had no market share :cool: I miss the days of Ramdoubler, conflicting extensions, apple file exchange and overpriced SCSI drives :)
---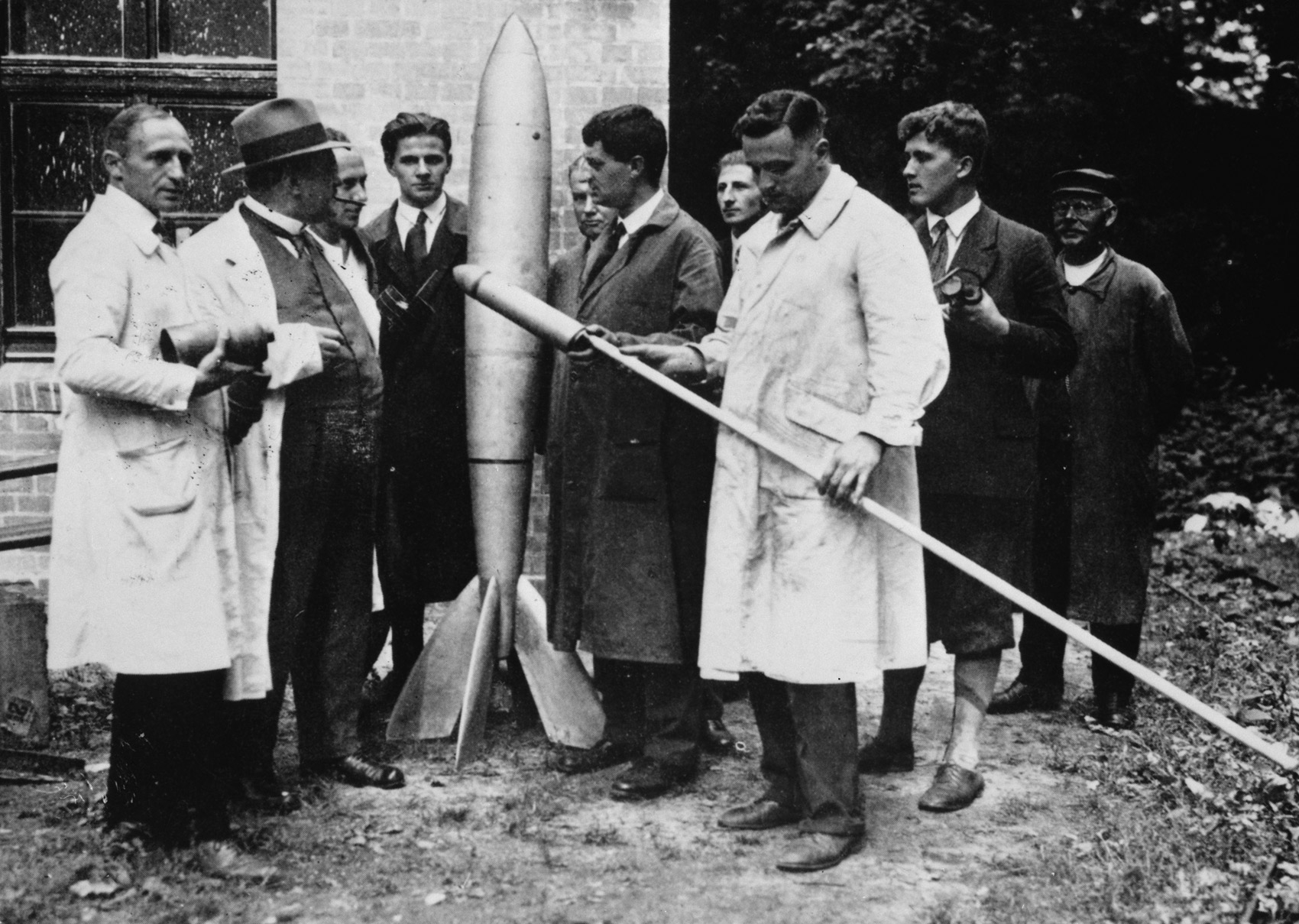 During the First World War,
I really like the tone of these commercials.

Also, I enjoy that they keep saying magic or magical; only because I know how angry people (trolls, mostly) here get about it.

I think Apple is trolling back lolz
---
Advanced weapons pre-war
gregorsamsa
Jan 12, 08:55 PM
Actually, I find your post to be spot off. I find your portrayal of Mac owners to be shallow, self-serving, stereotyping and weak. I did notice you used the term 'some' in an attempt to mitigate your attack.

The fact is, of the 50-100 Mac users I know, I only know one other person who reads these boards. The majority are just owner/users who love their machines. If I were to pick a group of smug zealots around here, it would be the the Apple bashers.

I expected the trolls to come flying out of the woodwork after Tuesday. You are living up to all my expectations.

The "some" in my post wasn't meant to mitigate anything. I meant every word I said in exactly the way I said it. That you then choose to attach your own paranoid interpretation to it is entirely down to you.

There's actually no Apple bashing in my post whatsoever but, as is all too typical with a few people, feathers are all too easily ruffled & then we get the tired, old accusations of trollism coming out. That you should talk about "living up to all my expectations" is kind of rich in the circumstances.
---
Weaponsofworld world-war at
Rodimus Prime
Apr 25, 04:12 PM
Yes, they did. They encouraged it and called no one. This went on for a very long time too. Some of you need to go watch the video before you comment. I fixed the link. You will not believe what you see.

well that is another story.
If all they did was just call 911 and say nothing then I would of been fine with it. Encouraging the attackers is another story.

I know for me personally as soon as I got over the "Is this really happening question" my cell would of been out with a 911 call. A cop should be there pretty quickly.

I see some employee's being fired for the very least.
---
Thefirst world war weapons
I'm not ashasmed that our country was unprepared to deal with this


i am.

The blame will go straight to the top. Straight to George. He should have cut short his vacation on the ranch and been on a plane on day 1. This arguement will go around and around in circles, but look, people could have been saved if the administration had not cut funds to FEMA and redirected them to the war in Iraq. There were multiple interviews before the hurricane with people saying that the levy's would not hold if the hurricane hit hard. If Bill could get impeached because he got head, then is it unreasonable to hold George acountable for this? Am I the only one who feels this way?

guess so. This is my opinion, and I am entitled to it.
---
of the First World War,
Apple Expert
Apr 25, 12:03 PM
Who cares! Give me the next iPhone now. :D
---
First World War
Norway is doing you all a favor. Do not act as stupid ass consumers with no brain. It is your right when you by music to listen to i where ever you want it too.
You payed for it didn't you so now it is yours ....
DRM is ******** and it takes away your rights as a consumers.

Act now stop that ********.

One more thing. At least we have the freedom and our goverment tries too help.
VERY WELL SAID.

A couple of points people always seem to miss.

#1 -- This is not solely about iTunes. It isn't an attack on Apple... it's FOR ALL online music stores.
#2 -- "Just buy CDs" DOES NOT cut it. They won't be around for much longer.

Stop being such asses and realise that proprietary DRM on music, video, pictures or digital books is a really, really, ridiculously stupid thing for consumers and society. I'd rather have no DRM, but if we have to, let's make it something that everyone can use.

Also... this isn't being driven entirely by Apple. The content owners are as much, if not more to blame. We all need to start speaking up about this or we're going to REALLY regret it in a few year's time.
---
The War Department created
Nicolasdec
Jan 9, 05:33 PM
same hear
---
officers in World War I
You are aware that the Core2Duo 'requirement' is because Lion is 64-bit, right?

Excellent sig. ;)
---
bills World+war+1+weapons+
I doubt and hope these are not true! Although, something different from the current iPhone's would be nice!
Lets hope for a 'real' iPhone Refresh soon. :)
:apple:
---
Real World War II Weapons
I don't really get this... You already pay fees for the data - why do they care for how you use it?

It's funny because nowhere in europe (well, from first hand experience in UK/ Scandanavia), do the carriers prevent tethering, nor do they charge an extra fee for it.

They have data caps (100MB, 500MB, 1GB etc) but they don't care what you use it for. And this makes sense. Thus I can work from cafes through my HTC Desire, and as long as I'm not streaming video or downloading many podcasts then the 1GB/month is more than enough for my phone and occasional tethered usage.

For once Europe seems to be ahead of the curve to the advantage of the consumer when compared to the USA.

Because in the US they differentiate between data from a smart phone and data - it is based on the idea that a pure smart phone user is going to use a whole lot less data (due to the nature of the device itself) when compared to someone tethering it on a computer. In most other countries, such as where I live, there is no differentiation, there is one set of prices for data and whether you do it via smart phone, tethering, or 3G stick the telco doesn't matter because the data is all priced the same.
---
and weapons Onup world war
Eh, they could do with renaming this award ceremony. "App Store Award"? It's hardly "Apple Design Awards" if they're excluding a lot of those developers.
---
World War 2 Weapons Videos
Dr Kevorkian94
Dec 13, 02:07 PM
Y would they make a verizon iPhone before July when they come out with a new one anyway. It's stupid I'm shure that they will come out with one when they always come out with them in JULY. They will make more money (maybe) if they do what they always do, unless apple is becoming like the driods and make a new one every month. Whatever the case may be this verizon rumor is getting pushed back and back
---
World War II Aircraft Weapons
Disney is the 2nd largest media company in the world. I surely hope you don't think we're just getting Mickey Mouse and Daffy Duck movies. Here's just the movie companies that Disney owns:

Walt Disney Pictures
Touchstone Pictures
Hollywood Pictures
Miramax Films
Buena Vista Home Entertainment
Pixar

I think that's quite a good start.

-Matt
I realize that, but there are more major studios that are not on that list owned by Disney than there are on the list. But maybe it will work out like the TV downloads have, as some have suggested, starting with just a few and adding more. The problem is, Apple does not currently dominate that market; there are other players right now that are equally strong with their video download services. It seems that the market seems to favor having a dominant player, like Windows for OS and iTMS for music downloads. This could leave the door open for Microsoft to dominate this market if Apple doesn't ramp up its selection quickly.
---
Last night I was watching a program called The Real King's Speech, a documentary on Prince Albert's/King George VI's struggle to deal with his speech impediment.

At least twice it was mentioned that he was born left-handed and forced by his father (with regression therapy perhaps?) to use his right hand.
Precisely, some of the side effects of forced change are learning disorders, dyslexia, stuttering and other speech disorders.
---
...I'd like The Steve to walk on stage and announce that they absolutely will not release certain products, so the ones that keep coming up as rumours over and over again that stand no chance of ever seeing the light of day (Apple phone, I'm looking at you) stop getting taken seriously, and the rumour sites that have promoted the idea finally get egg on their faces.

You do realize that would only vindicate the rumor, and people would say he's only saying that because he doesn't want anyone leaking the info on the product Apple's developing...

Steve standing up there, bringing in the head of every development department, and having each one describe precisely what they are working on still would not stop the rumors of 'secret' projects. :rolleyes:
---
The attention paid to this by the press is way overblown and, in my opinion, borders on irresponsible reporting to sell clicks and pages. I have an iPhone 4 and 3GS. Have done side by side comparisons of signal quality and the ability to maintain calls in low signal areas. The iPhone 4 beats my 3GS every call.

Yes I can touch the lower left hand side of the phone and cause signal loss. However, it is also an area that is so small, I can easily avoid. I also use a bumper occasionally. With the bumper, I can't make the signal do much. I do prefer to have a naked iPhone and have no concerns carrying and using it that way.

I for one am very happy with the iPhone 4. It is fast, really fast. It does not drop calls where my 3GS did. The battery life is far superior to any smartphone I have owned. I download a variety of applications without fear. I play my music or Pandora when I work out. I use Facetime.....

Apple has a right to defend themselves. If you look at their choice of antenna design, they placed the antenna as far away from the head as possible. That makes me happy. I am also pleased with SAR values relative to other smartphones.

I guess this makes me a fanboy. But I join the majority that say this is a great phone.
---
KnightWRX
Mar 25, 06:21 AM
Happy BD keynote?!

They didn't even put up a small square on their Mac sub-page.

I do hope OS X still has a good 10 years in front of it. The best of both worlds for Unix people.
---
I am looking forward to installing Windows 8 on my MBA via Parallels. From what I'm seeing, it's looking good, very good!

Here's a few pictures of the Windows App Store.

http://www.neowin.net/news/windows-8-app-store-images-surface-from-build-7955

I am looking forward to the demise of the optical drive.
---