necessary roughness in the
Roz Ho? said at Macworld SF that Microsoft BU was commiting at least 5 more years of mac software.

they say they like the platform... go figure.

ADD: just a thought aswell. Wonder if we may see the next Office at WWDC?
---
NECESSARY ROUGHNESS (1991)
Given your stance, I wonder how you feel about public libraries offering whole collections of CDs for patrons to "borrow". I think we all know what (many, not all) people are really doing with those CDs when they borrow them. Shouldn't we be doing something about these public institutions turning a blind eye to what is essentially sanctioned piracy?

Yes, I think those copies should be copy-protected.
---
Necessary Roughness and
Trump is a hero. :rolleyes:



http://thecaucus.blogs.nytimes.com/2011/04/27/trump-takes-credit-for-release-of-obamas-long-form-birth-certificate/

Days like this - I turn to the Onion - http://www.theonion.com/articles/trump-unable-to-produce-certificate-proving-hes-no,20250/
---
Necessary Roughness (cause
You might want to read some reviews on the Chocolate before buying it. I've seen a handful of reviews that were less than favorable.

A good resource is Phonescoop.com. They usually have a decent amount of user reviews upon which you can base your purchasing decisions.

I just bought a chocolate and I absolutely love it. Great battery, great sound, best reception out of any Verizon phone I'd ever had.

The best thing - IT DOESN'T HAVE THE STANDARD VERIZON USER INTERFACE! I really hate how Verizon forces that onto all of their phones now.

I'd say go for it :)
---
Necessary Roughness. Directed by Stan Dragoti. Due to NCAA sanctions, the Texas State
Multimedia
Aug 17, 11:43 AM
My main interest is in FCP the FCP results.

On a fixed budget, does anyone know the advantage/disadvantage of going for the 2.0Ghz with 1900XT over 2.6Ghz with the std video card?The 2GHz Mac Pro is 25% slower while the price is only 8.75% lower when you also lower the order $90 by making the HD a 160 instead of the 250 stock. 300GB SATA/300 drives are only $80 now. So I think it isn't really worth ordering the 2GHz model for that much less power for that little less money. For most of Final Cut Pro work you will not need the fancy video card. Motion is tne only thing that ATI card will help with. If you won't be using Motion a lot, the stock Mac Pro card will be fine.

The 3GHz model is just the opposite - 12.78% more power for 33% more money. Time is money has to be the reason for ordering the 3GHz model.
---
Necessary Roughness
DarkForces
Apr 8, 06:55 AM
Ok, I am amazed at some of the ignorance some of these people have posted. People here some rumor from an anonymous BB Employee who obviously knows nothing about Best Buy and there out grabbing pitchforks and torches. I do work for BB (almost 5 years) and I can tell you that we do not have a "Quota" for ANY product we sell as well as none of the employees work on any commission. We have been receiving iPad 2s, do we know when we are getting them...NO. But here is the thing, Best Buy had a reserve list for customers shortly after the release. Customers who wanted to get on the reserve list had to leave a $100 deposit toward the iPad (reserve list is now closed). When the shipment comes in those customers who are on the list get contacted and have 48 hours to come pick up the unit. If they do not come within those 48 hours it goes to the next on the list and they get moved to the back of the list. YES that does mean that we are not selling them on the floor until those reserves have been fulfilled. Now if we get some iPad models that we do not have anyone on a reserve list for (like a white/16GB/WiFi) those go straight to the floor for first come first serve. Again there is no Quota. Hope this helps clear up the process understanding.

I have been #2 on the list since the 12th of March. Waiting for a 32 GB AT&T one. You mean to tell me that ZERO (or possibly 1) have come in? That is pretty funny.

BB needs to wake up and get a clue.
---
Necessary Roughness movie
Or make a lot of people happy. Either way everyone's going to be paying attention.


Lethal

Well, yeah, it will probably make more people happy, but it will be fun to see all the people bitching and moaning around here.
---
Search: Texas
Hellhammer
Apr 9, 11:04 AM
Wirelessly posted (Mozilla/5.0 (iPhone; U; CPU iPhone OS 4_3_1 like Mac OS X; en-us) AppleWebKit/533.17.9 (KHTML, like Gecko) Version/5.0.2 Mobile/8G4 Safari/6533.18.5)



But in the case of the Sb quad core the figure seems to be in excess of 50%, not 20%

CPU isnt the only component drawing power. AMD 6750M has higher TDP compared to 330M as well
---
Movie Necessary Roughness
islanders
Sep 19, 08:07 AM
Unofficial MacRumors Newbie Prediction:

First week of October for MBP. (October 4th)

Fourth week of October for MB. (October 24rd)
---
Necessary Roughness
out-of-focus photos of boxes in elevators and poorly photo-shopped renditions of casings...

The only problem is that Apple will have to be on the ball with upgrades so as not to loose the speed war against other intel machines (running Windows unfortunately) but we will all want the latest and fastest processors in the line-up even if we are not in the market for a new computer...
---
Necessary Roughness Full Movie
iScott428
Mar 22, 02:04 PM
well, if you are going to tell people their posts make them look stupid, perhaps you should consider your own, and read a dictionary before throwing around three syllable words. Your use of the word "eloquent" is incorrect. "eloquent" is not a word that applies to a software operating system.

Eloquent: The quality of artistry and persuasiveness in speech or writing; the practice or art of using language with fluency and aptness; fluent, forcible, elegant or persuasive speaking in public.

As in; "your post was not eloquent".

pwn
---
Necessary Roughness part 1 full online, watch Necessary Roughness for free, watch Necessary Roughness full free, watch Necessary Roughness full movie
HecubusPro
Aug 26, 05:26 PM
I'll believe it when I see it. Merom rumours have been flying for a long long time now. Not that it really concerns me anyway. Just hope its what you guys are anticipating

Thankfully this isn't a rumor. It was reported on CNET as fact. Of course, there's always a chance that any news source is mistaken, but considering Intel announced their merom plans at the end of July, I don't have a problem with taking what CNET reported as most likely fact.

Coupled with the report of large shipments from overseas due to arrive on the 5th of September, connecting the dots to merom equipped macs seems fairly obvious to me. Whether it happens in September or October, it is going to happen.

I'm sure it will be what I'm anticipating, but thanks for your concern. :D
---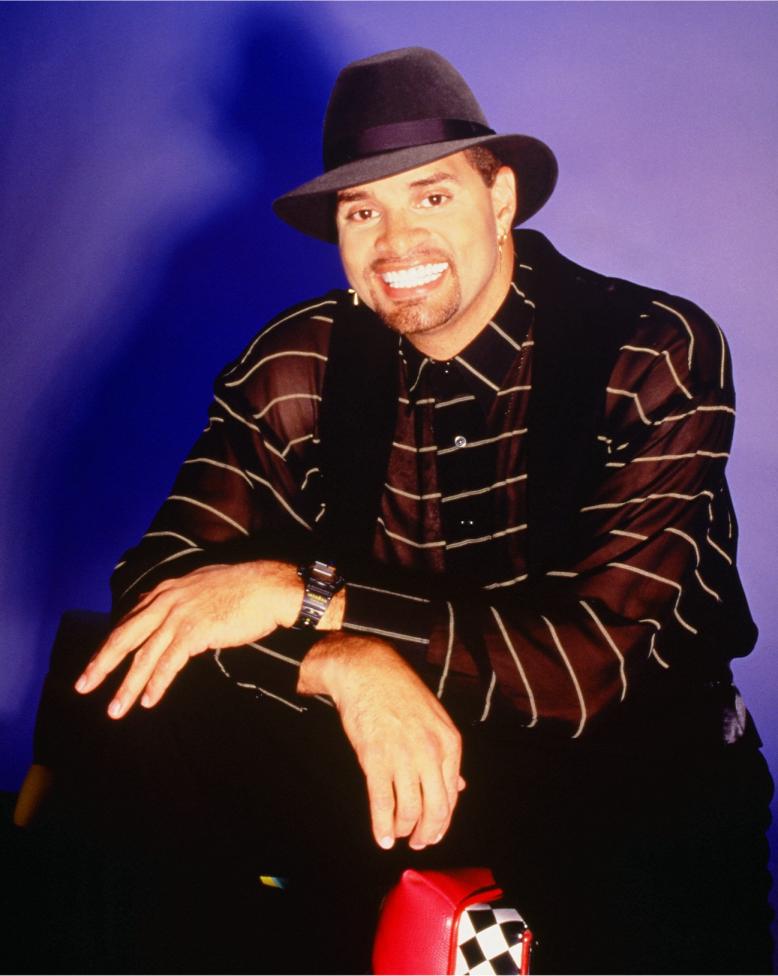 Necessary Roughness.
littleman23408
Dec 7, 08:10 AM
I settled for 2nd on that test. Gold isnt worth the aggravation.

I found a youtube vid of a guy showing him get gold. I am getting oh so close to mimicing him and getting 1st. I almost decided to stay up all night last night if I had to, but then I chose otherwise. Maybe I will try a couple more times later tonight.
---
#39;Necessary Roughness#39;
starflyer
Nov 29, 10:29 AM
WAIT! WAIT!

This could be a good thing!

I would pay a dollar to fill up my new iPod with music. :D

"These [digital music player] devices are just repositories for stolen music, and they all know it," Morris was quoted as saying at the time. "So it's time to get paid for it.
---
Dan at Necessary Roughness has
11thIndian
Apr 9, 02:32 PM
11thindian, do you still think it's only professionals that I know?

Of course not. The proliferation of people who say that they have migrated to another platform indicates that for varying reasons, be they technical, workflow, or otherwise... some have left FCP. There are reasons to do that. I would just rather people state personal experience for what it is; rather than paint broad, unsubstantiated remarks like, "Apple is bleeding market share to Premier!". State what's happening for you in your neck of the woods. That's educational for everyone, rather than being combative.

Heck, my first 4 years in NLE was on AVID. Why did I switch? Primarily because that's where my market was going. I couldn't stick with FCP if all my clients decided they were going to make a switch to another platform now.

My biggest confustion is with people already labelling this iMovePro. There's no solid evidence of this. Apple hasn't let the product lay fallow, they've recovered from an internal crossed wires as to platform direction in which resulted in a modest update with FCS3, but have been working on a complete rewrite.

If Apple were just delivering a reheated 64bit FCP7 that could play DSLR footage natively, THEN I'd be worried! But by all accounts they've rewritten from scratch, and completely rethought the product, the goals, the interface. That takes a lot more time and effort.

Until the cat is out of the bag, I prefer to be more interested than worried.
---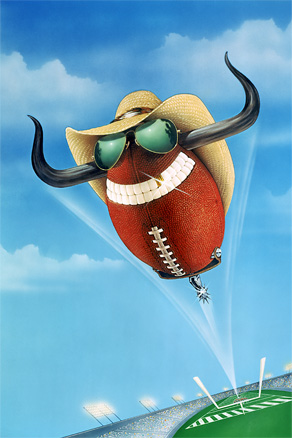 Necessary Roughness
ezekielrage_99
Aug 27, 06:59 PM
i like the powerbook g5 jokes and have been around for a long time if that helps

I like them as well, but I think it's been replaced with Merom next tuesday, G6 Video iPod next next tuesday and the good old iPhone next tuesday rumors.

Still good for a laugh ;)
---
Necessary Roughness
The mermon G6s should be out before summer.

Fixed. :D
---
Necessary Roughness (1991)
Chip NoVaMac
Apr 7, 11:05 PM
:mad:Best Buy told me today that they had them in but Apple would not let them sell them. I have been going for two weeks every other day and they finally tell me they have them and can't sell them. I hate this crap. I want my IPad 2.


Happened to my better half today as well... though not the part about Apple telling BB not to sell them... I thought it might be about commits, and he thought it might be stock piling for an ad... guess we might know the real reason....
---
Search: Texas
Speaking of wish expectations Multimedia;

I know you're hangin' out for Santa Rosa. The article mentions that it's expected in early 2007. Do you think that would be the date for official announcement of production-standard architecture, or actual availability announcement?

Seems very early to be shipping...

I could go out in September and get a Merom notebook, but I don't mind waiting 6 months for Santa Rosa to hit the street.
Why not wait for the one after Santa Rosa? Then the one after... ;)
---
jonharris200
Nov 28, 06:33 PM
They'd be lucky.
---
iliketyla
Mar 31, 08:46 PM
This is where the Android "community" is going to split.

The ones we've heard from today don't give a crap about "open" or "closed" or Google or anything else other than the fact that Android is not Apple and is stealing some sales from Apple. They'll defend whatever Google does, because all they want is a platform that's not by Apple to take over the mobile space.

The true believers in the "open" propaganda, as ridiculous as it is and as untrue as it's always been, are probably still in a state of shock. By tomorrow they'll split into two warring camps. One will defend everything Google does because they perceive—wrongly of course—that Android is still in some indefinable way more open than iOS, and they'll blow that little invisible kernel of "openness" up until that's all they can see.

The other camp will be viciously angry at Google's betrayal of the True Religion™ and will be flailing around for some other messiah to deliver them from the "Walled Garden" of Apple and now, Android. These are the people who were saying the other day that "Motorola could rot" with their own OS.

Any suggestions on who the zealots will turn to in their hour of despair? I honestly can't think of a candidate, but then I'm not nuts—at least not that way.

Yeah! That's what'll happen!

Or they'll do further research and realize that the implications in this SINGLE ARTICLE might not be 100% true.

To the everyday user this means NOTHING as they have no knowledge of what open truly means, and therefore can't take advantage of it.

To the users who actually have the knowhow to utilize open source operating systems, this might mean a minor hinderance, but not a complete game changer.

And for clarification, the former is the vast majority.

Did no one notice the obvious bias in this article? It's slanted, and the author clearly thinks that Google has been wrong this entire time.
---
Are you suggesting that Obama has gotten comparable treatment from the media as compared to Bush? The double standard is hilariously transparent... Obama justified, Bush not. Obama builds strong coalition, Bush doesn't. Obama trying to save people, Bush going after the oil. Obama savior, Bush satan.

The hypocrisy coming from the left in the media on this issue is palpable... all the talk about Obama's great coalition and how its a justifiable war.

Wait a second. Wait a second. You are trying to compare the media's portrayal of GWB over about SEVEN years, TWO wars, and HOW MANY lies to Libya and less then ONE WEEK. The Lybia thing has been going on for about a day or so. In the FIRST days of the Afghanistan war, did you hear ANY mainstream media criticizing GWB? In the FIRST days of the Iraq war, did you hear ANY mainstream media criticizing GWB? Democrats were falling all over themselves to support the President and the need to get those WMDs, which is why after almost 6 years, it was a defining issue of the presidential campaign. The candidates 5 years later were all explaining why they supported one war then, but not now after all the lies were exposed, or how they were against it all along. Not to mention Afghanistan after 7 years. There were a few, unlike now, where there are a lot.

This is THE FIRST WEEK of this thing, and NBC nightly news had their entire story about: criticism from congress; inability of white house to deal with that problem, partly because in Brazil; late involvement; involvement here but not in Somalia, Congo, etc..., risk that Ghaddafi would survive this and remain in power; lack of real Arab support and weak coalition; and fact that opposition is disorganized, poorly armed and leaderless, and probably won't be able to win without military support on the ground.

That's pretty hard reporting, and I'm very happy Congress is being critical. Almost everything Fivepoint, the GOP and the Democrats who are speaking out have said is a valid concern. They should have done this during week ONE of Afghanistan, and Iraq. I know I don't want another one of those.

(edit) Yesterday, NPR was talking about Candidate Obama vs. President Obama, and pointed out Candidate Obama's statements about ONLY CONGRESS CAN DECLARE WAR. They discussed, at length, prior presidents assumption of power, Obama's use of it and how guest couldn't imagine a new president opposed to a power like this giving it up. So, maybe you should watch some NBC, ABC, CBS and listen to some NPR. Mind you, in FPs defense, I spent 16 hours in the car since this all started, so I've probably heard every story...

If you actually want change, vote for Ron Paul, vote for fiscal responsibility, vote for small government and non intervention. Vote for the destruction bailouts, stimulus, subsidies, and all other forms of crony-capitalism. I can't imagine him being nominated to run for president by the GOP. Did you see that "ghostwritten" pamphlet put out by his campaign? I'm sure he never approved of it, but against the 1st black president? With a son who tripped all over the Civil Rights Act? I hope he mounts a third party campaign. With Palin as VP, or better yet, Palin as a fourth party candidate.

Oh yeah... and here's a fun little nugget for those who like to tout Obama's coalition: I know, I don't get it either. But, again this is the first week. The only ones "touting" are the white house, and it's already falling on deaf ears and criticism. Already!
---
I just got my low end 13" MacBook Air with 4GB of RAM today too. Should I keep it?
---
http://playstation3.joystiq.com/2005/07/29/kutaragi-on-ps3-itll-be-expensive/