from Down#39;s syndrome can
Bubba Satori
Mar 29, 03:21 PM
This has nothing to do with 1984.

See that streaking object overhead?

It's a metaphor.
---
with Down Syndrome an
dethmaShine
May 2, 02:19 PM
They don't need to track you any more, they got Osama Bin Laden already.

Image (http://cynic.me/wp-content/uploads/2011/05/iPhoneTrackingWorks.jpg)

lolol

That's the best post I have seen all day.
---
treatments cures for down
But your story doesn't surprise especially if you can come from the UK. iPhone did slip out of the TOP 5 in sales last year. I believe the HTC Desire was the most popular one. One of my favorite reviewers from the UK is James Whatley. He reminds me of Brandon Flowers from The Killers. He despises Apple with a passion. He works for Nokia now, so call him one of those diehard Nokians.


Oh come on now, we were talking about affordable Smart phones vs a Premium Smart phone. Let's keep this topic to real smart phones please, we know Nokia isn't in this market lol.
---
Feet in Down Syndrome - Image
I don't see the ability to vote down posts ending well. I think that a "Thanks" system would be much, much better.

So same system but without the down vote button at all?

arn
---
The Down Syndrome Research and
Lord Blackadder
Jul 28, 11:46 AM
I think the Volt is a success in terms of meeting its intended design parameters. However, I think the whole notion of the all-electric car and plug-in hybrids are flawed due to our current infrastructure.

As long as we burn fossil fuels to get the electricity, the electric car is just sweeping the fossil fuel/pollution problem under the rug by putting the "dirty" side of power consumption out of sight (back at the power plant). Also, there's no way our current power generation infrastructure could support even a fraction of the population switching to electric cars. California already has rolling blackouts - if people stopped burning gas and switched to electrics, the problem would get drastically worse.

I think electric cars are a dead end for the present...At least until our entire power grid makes large-scale switches to alternative energy, and there is no timeline for that currently. Also, there is currently no guarantee that practical fuel-cell systems will ever be truly affordable or mass-producable. The current offerings are all extremely expensive, proof-of-concept vehicles with short useful lives.

We'd be better off with diesels or diesel hybrids. People don't want to admit it, but those are currently our best options IMO.

I really wish I didn't sound so cynical, but that's the picture as I understand it.
---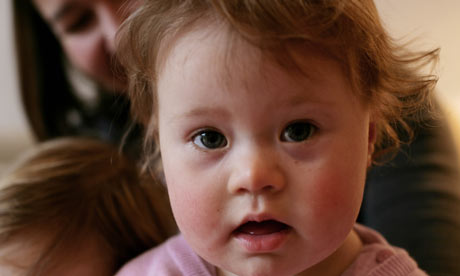 Down#39;s syndrome case study
Let me give you a REAL scenario. I used to use my laptop backpack to carry my lunch to work and I was at the airport heading out of town. What I didn't know is that one of my butter knives had slid down under the lining of the backpack. Of course I went in security and was pulled to the side where I was professionally patted down. They then pulled me off to the side to further inspect the bag. I told them the story and they allowed me to slip it in an envelope to mail it home.

1. It worked as they did catch a potential weapon.
2. They were profesional about it the entire time (Boston TSA).
3. If you cooperate with them it is generally no big deal.

People that are making this difficult simply like to complain for the sake of complaining. Take the bus....
4. The most rational response would be to realize that a butter knife cannot harm anyone and allow you to carry it on the plane.
---
For Down Syndrome?
Dude, you're clueless.

I have a severe congenital hearing loss and it's really amazing how parents don't really understand the long term consequences of poor hearing protection.

Just as in almost all other health matters, the more exposure to loud noises when young, the more likely a child is to end up with a hearing loss as he ages. Some parents do insist on hearing protection when using firearms, but I'm sure there are a lot that don't. Shooting guns without hearing protection is like taking a five year old to a Nascar race. Very, very irresponsible simply based on the noise level.

I'm sure Dr Choi was speaking of the danger of firearms being discharged by and around children with a lack of supervision, but your tunnel vision when it comes to the health and safety of children is appalling.

I think it's you who's clueless. You make it seem as if it's the role of government and physicians to eliminate risk in our lives. What's more risky, taking your kid to a NASCAR event without hearing protection, or raising them in a large city with lots of traffic and crime? What's more risky, raising your kids in a home with un-locked guns, or raising them with an ultra-protective disregard for a child's need to learn life lessons and experience the value of trust/responsibility first hand?

My dad had a rifle hanging on a gun-rack above his computer in his office for my entire life. The ammunition was directly below the gun in a drawer as part of the gun-rack. I was raised to respect the weapon and to never touch it unless I was given permission. I earned my parents' trust, and learned responsibility as a consequence. Was that wrong of my parents? Absolutely not, but I guess I'm just 'clueless.'



Where do you live? Cedar Rapids, where the nearest next physician is five or ten minutes away, at most? What if you were in Guttenberg, where the next physician is half an hour or more? Open-ended liberty to refuse to provide treatment at a whim is just plain irresponsible.

An unpopular physician creates the market demand for an alternative. Supply, unencumbered by any sort of rationing by the gov't subsidized higher-education system, would produce the complimentary supply.

In any event, do you seriously contend that this is a situation solveable by by big intrusive government controlling physicians and eliminating their ability to render services as they see fit?
---
Treatment Tuesday - Down
ImNoSuperMan
Sep 12, 07:19 AM
Aint it a bit early for that. With 5 hours to go before the event:confused: :confused:
---
Down Syndrome and Alzheimer#39;s
My first Mac (G4 Cube) came with both OS9 and Cheetah. OS X was barely usable then (to a non-propellorhead newbie), and I started mainly with the old OS. God how that looks tired now. For me, OS X didn't really start until Panther.

I still have that Cube. Great little computer!
---
Down Syndrome Treatment. down
synth3tik
Jan 10, 05:17 PM
Thats something that should stay at the hackers convention. not CES and most definitely not MWSF.
---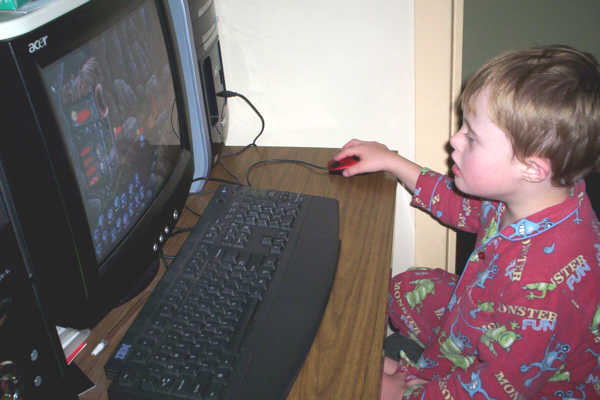 kids with Down Syndrome like
Isn't Verizon's 4G network going to be GSM?

on another note if it is wouldn't their coverage also be spotty?

Verizon bought many different CDMA companies that didn't take off during the early years of cell phones. Because of that, they have infrastructure that can be upgraded. In other words, they have towers in those areas that shaded red. CDMA or GSM doesn't matter so much as having a tower in the area to put equipment on. So no, the upgrade to 4G will not cause spotty coverage.
---
people with Down syndrome.
I was gonna say this thread feels like an AA meeting, but it's more like we're all waiting for our next dose of crack or something... :p
---
and he has Down syndrome,
frozzbite
Mar 17, 12:17 PM
With my flame suit on, i say this...

I might have done the same thing as the OP.

Regarding the kid, well, its probably a part time job for him. Furthermore, how much can BestBuy possibly be paying him? He could probably earn more if he worked else where. :)
---
Down Syndrome Breakthrough
Chip NoVaMac
Mar 13, 12:15 PM
Niche? Really? So all the iPhones and iPads sold around the world and they're still niche? What's that niche called? the whole market?!

There are 'Droid lovers out there.. with many not liking the closed "eco-system" that Apple imposes for apps; and the selective "censorship" in apps or how a device like the ATV2 won't show Gay&Lesbian genre in the Netflix app on the ATV2.

In the end for the iPhone it seems that it has a 30% market share according to data I found. The iPad is harder to peg down since the numbers can be split between eReaders, tablets, netbooks, and even notebooks.

Once it all shakes out, Apple IMO would be happy with 20-30% across all their platforms. The revenue stream from iTunes will keep them very happy.

I disagree. The click wheel made it easier to use, as it was intuitive (scrolling clockwise down, anticlockwise up), and was also easily used inside a pocket [find the clickwheel and you're go]. The clickwheel has been hailed as a masterstroke for Apple; getting rid of the plethora of buttons on MP3 players and replacing it with a sleek interface. I find it the most annoying part of using my iPhone is that I have to look at the screen to use the controls.

+1

The click wheel in my first iPod won me over... though at least with compatible headsets with in-line buttons we can at least advance to the next track...

In case you haven't noticed, they've redefined computing almost overnight. They're now building on that. They've got the competition completely flummoxed. They're pushing the industry forward with their apparent non-innovations.

One has to just look at the MBA, and even the MBP models...

Links to Steve's presentations and nothing else, eh? If computing has changed, then why do we still have laptops and desktops? Even better, why does Apple still sell them?

The links were about three of the four products that changed the tech landscape... the missing one was for the iPod.

The 1st Mac changed how we ALL would look at using a computer for a very long time. The 1st iPhone changed how we look at the smartphone, as did the 1st iPad.

As to your question about why does Apple still sell notebooks and desktops; or why anyone else might still be selling them. Seriously, till Intel and others can give us that power in a portable device - it won't happen. Yet the power that the iPad's offer are capturing the imagination of folks that realize they don't need major power for day-to-day tasks.

What I think we are seeing is an integration of devices that no other single company has yet been able to do. From our music players, to our TV, to our tablets, to our notebooks or desktops. And getting them all to play well with each other.

Goes back to my comments about Apple having a comfortable niche... 20-30% of us that like a seamless environment for our digital life...

Honestly I think Apple got the multitasking almost spot on... the way it manages it is perfect for a device with limited battery/processing power.

In the last 6 months I've "fixed" two phones for people (1x Android, 1 x Symbian) who've installed an app that's running constantly in the background and making the phone unusable to the point they thought it was broken. I used to find it with my own Nokia N95, the multitasking ability was excellent but you had to be careful what you left running or the battery could run down in a few hours.

I think Apple have made an excellent trade-off in that way, it used to bug the hell out of me that I couldn't use sat nav or internet radio apps in the background, but since iOS 4 I've really not found any situation where I need "true" multitasking and the current implementation has little effect on the battery.


+1

We might not like the "limits" gives us... but in the end it helps in the "experience"....
---
Down Syndrome Treatment
rodpascoe
Sep 27, 03:58 PM
Isn't it obvious :eek:

Not to me? I've been wondering what optimized support means too! I nearly fell off my chair when I saw the Fuji S3 support! Hooray! :p
---
Starting Down syndrome infants
I am using my windows machine at work, when trying to check whether iTunes is up to date an error is displayed, saying, that the iTunes cannot connect to the server.

This means iTunes 7 is coming very soon
---
Down Syndrome
Makes them a little more attractive to the penny concious buyer.

More importantly, cutting price of the current design signals the arrival of a new design in the not-too-distant-future.

20' for $699?. I bought the dell version a year and a half ago for $600. Wow, yeah, sure puts the scare into Dell.. Dell is practically giving away their 20 inches now. No thanks, I'll take my 699, add a few more dollars and get a Dell 23 inch.

One good thing, Apple 30 inch is now cheaper than Dell's!!!.. If I had the money for a 30 inch (man, oh man) this would definetly be a deal for me. Oh well.

Anyone want to donate a $1 towards my "Get a 30 inch apple display" Foundation?. You'll get a tax writeoff!!.. All i need is 2000 people donating $1 each.
---
Down#39;s syndrome
Wow, this thread is crazy OT.

Windows 8. Hopefully it has an even bigger system tray for all those little crapware programs that run in windows.
---
Down Syndrome: eMedicine .
$11, oh wow! :eek:

Every penny counts though, right? ;)

As stated above, the sale is more for street traffic. The savings aren't that substantial. buying from amazon or another place that doesn't charge sales tax probably offsets any additional savings. But there is the added benefit that you get the product right away.

arn
---
well i got a new motherboard and processor for my third i7 system. i also put in 4 GPUs in it as well. i have it running all 4 GPUs and a bigadv unit in a VM, but i'm not sure if the bigadv VM is working right. it didn't look quite right when i left, but i had to leave. i guess i'll find out in 3 days if it's working or not
---
They will take "because it'll kill Apple's hardware business, which is where Apple makes most of their money" as an answer, however.

Apple's interests lie in selling high-margin solutions, not bottom-of-the-market extremely low margin PCs.

Think of Dell as Ford, and Apple as BMW.

The computer - car analogy has to stop, it makes no sense at all. The most reliable car is the Toyota Corolla because it is the longest in production and has the errors worked out a long time ago, worst reliable cars are short production but expensive models like the Ferrari. Ford has less luxury options but may well be more reliable than BMW, price and luxury isn't the key factor here.

As for the "high-margin solutions" Apple has a good position at the moment, price is competitive and high standard. It looks like Apple wants to keep a firm grip on the top end models but losing it on the low end, there is no sub $500 Mac! (except maybe the "iTV") Licensing an OS has a typical $80 price point and that is more than they make on a Mac Mini (hard- and software together) so it makes sense to me.

A few years back Steve said that Apple would focus more on software than on hardware (and brought the iPod on the market :) ), the release of 10.5 may well be the turning point for the OS. If Mac sales go the way of the iPod then i agree there is no need to license but if not i see no other option. Its not if but when.
---
To all the complainers, have you really never sought out an ad? It's not that uncommon:
http://www.youtube.com/user/adblitz
http://www.hulu.com/super-bowl-xlii-ads
http://video.google.com/superbowl.html
http://superbowl-ads.com/
http://www.superbowl-commercials.org/

Now I recognize iAds aren't as sought after as Super Bowl ads, and the vast majority of people probably aren't interested in this app. But so what? Don't download it.
---
Optimus Frag
May 4, 06:44 AM
Wirelessly posted (Mozilla/5.0 (iPhone; U; CPU iPhone OS 4_3_2 like Mac OS X; en-us) AppleWebKit/533.17.9 (KHTML, like Gecko) Version/5.0.2 Mobile/8H7 Safari/6533.18.5)

I've no real need for an iPad and as such, no need for a tablet. But having had a go with the 'competitor's' including the so called iPad killer, Xoom, I think Apple have already won. These iPad ads are just confirming that to the public.
---
I love the idea of a non-spoiling keynote-experience.

BUT

As I can recall, just after the keynote is posted online, there seem to be that much people viewing it that it just becomes worthless to watch. Such as: image hickups, buffering-probs, vid/sound synchronization-probs...

That is if you even can connect to the stream! Most of the times, the feed just wasn't accessible!

Don't you guys have that problem over there in the States? Maybe it is because I'm in the EU? It really sucks, I guarantee..
---