the torsion catapult
Roessnakhan
Jan 16, 11:24 AM
The keynote had what I expected (talk of iPhone, iTunes, and MBP.) However, I didn't know about Time Capsule, which I must say is a cool little product if you don't currently own a router. Also really loved the updates to the :apple:tv.

Underwhelming keynote? Possibly, but one cannot say it did not at least deliver some interesting stuff.
---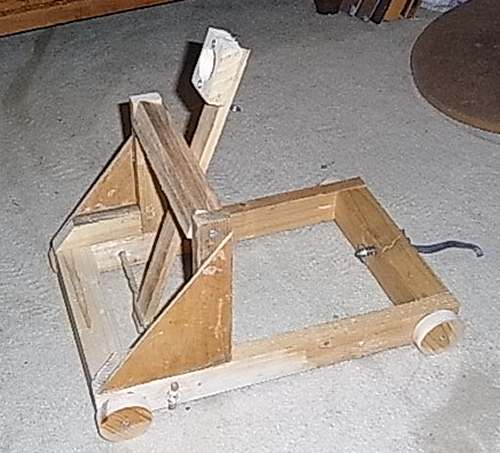 Brendan#39;s Catapult
New Intel towers could have made a good time for new displays too... but there's another good time coming up: new displays might come alongside Leopard, with higher DPI and full resolution-independent GUI?

Meanwhile, price drops are nice :)


And maybe inbuilt isight and even ir receiver.
---
Simple catapult design
I see where you going wlh99, and don't worry.. my full intention is to learn, not to get code from all of you. Many people in this thread underestimate my knowledge of objective C (and I understand why, I got lost with the pointers). I have 2 1/2 months since I started development and had 0 idea of the language or programming (I was a Pastry Chef actually :D, which is the name of my first app).

Believe me when I tell you that I know what's going on with my code. I'm aware that If you release an object that it doesn't exist you'll get an exception every time.

Making it work is a lot less important than knowing how to do it, for future work.

Back to the Code, let me go give it try.. b-back


UPDATE**

Ok, it doesn't crash now but timer still won't restart. I'm going to create another timer object (not pointer, I'll use the same pointer). I get this idea that I can't reuse or reset the same timer over again (invalidating and releasing it only pauses the timer). Wish me luck :)
---
Catapult
Look at the new requirements page...

http://www.apple.com/aperture/specs/

Apple must have tweaked it VERY much. Will make it available to more people based on the new hardware and expanded video support.

Even the NVIDIA GeForce FX 5200 Ultra and Intel Mac Mini.
---
Catapult
You can't even check on orders already placed at Apple.com. The store is down.

thats what happened last wednesday before the iMacs/Minis were released. New hardware must be coming out today.
---
quot;Simplequot; Spring Catapult
So gizmodo is responsible for this how? Questioning what makes an online a journalist a journalist and not just a fan site has been going on for some time (aka: before gizmodo turned off a bunch of TVs). You're just scapegoating an easy target. If you have a problem with the conferences and expos limiting press to only a few big names go after that. Not after guys who like to prank people. You'll change nothing by attacking gizmodo.
---
Complex Spring Catapult
Gibsonsoup
Apr 11, 06:25 PM
can't understand why it doesn't let me post the right pictures :confused:
They look exactly like the original Apple ones though
---
Simple catapult design
I'm really tee'd off now.

Have avoided all websites except this forum thread for the last 3 hours and haven't gone near my email neither, then some b'stard comes in and drops a fat giveaway URL without even obfuscating it and telling us its a spoiler.

I even managed to look at google finance to check the aapl share price without seeing any giveaway news articles.

I'm not going to look at any specs and hope there's another small surprise or two in the keynote.

Git's each and everyone who's posted the leak or commented on it thinking well someone else has already let the cat out of the bag.

:mad: :mad: :mad: :mad: :mad: :mad: :mad: :mad:
---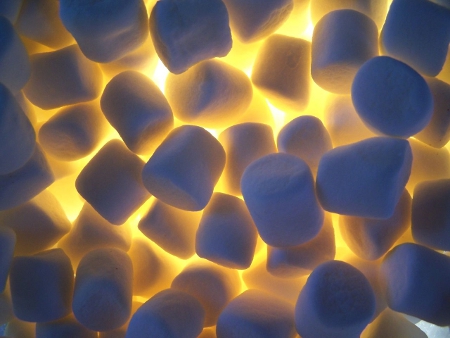 This simple catapult activity
Sun Baked
Mar 29, 01:01 AM
Too bad you cannot scare the snot out of the kid, on camera.

Shows up with camera crew...

"Microsoft Prize patrol, do you have an XBox 360? Can you show it to me"

Types stuff into handheld...

"Do you own this machine?"

Types stuff into handheld...

"Oh, sorry ... you cannot collect a prize with this XBox 360 -- the serial number has it listed as a murder weapon, and the owner is a likely suspect."
---
Easy+catapult+designs
1.ACD Updates (Touchscreen, iSight, Firewire 800 added ports built in, better res, contrast, etc....

2. iPhone update to 3g and 16GB model for $449 and 8GB now only $349.

3. Apple TV/Movie Deal, Rental Deal. 250GB Apple TV with 1080p output and iTunes Purchases for movies and HDTV shows, up to 720P Res. downloads.

Or at lease I hope for #1. I doubt it, but if my dream came true I would buy one and a ton of apple stock.:apple:
---
Da Vinci#39;s Wood Catapult Kit
Time really flies.

I remember walking into the local CompUSA and picking up my copy. They had them stuffed in the back corner along with one G4 that wasn't even working along with it's broken CD drive cover.

Amazing how the times have changed since then.

Looking forward to the next 10 years of the Mac OS.

:apple:
---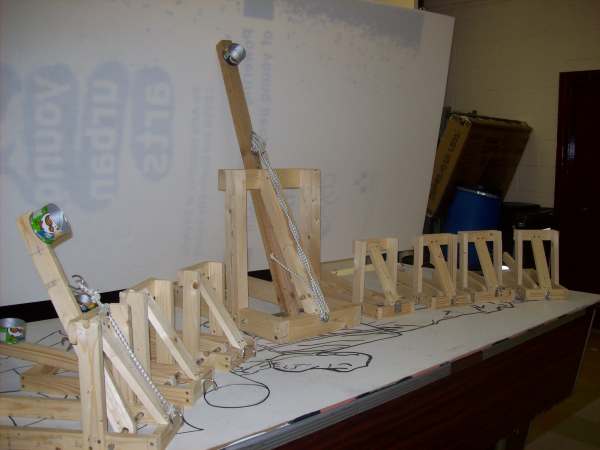 or fancier catapult?
I think Apple knew what they were doing. I think they may integrate this with Ping (worst thing ever), like 'PersonX likes the same music as you and also likes AdvertY' as some sort of viral marketing.

A marriage made in hell :D
---
home-made catapult
Apple and AMD hahahah thats a JOKE of the Year .. those guys must be smokin some cheep crack


First off Apple will never switch to AMD and i mean Never Ever

Second .. AMD at this point is slower then Intel so apple needs top of the line to compete with DELL and Sony and Toshiba and HP

3rd ... AMD Laptops are usually Low brand laptops and Apple has an Image to Mentain as a good higher end brand ... and AMD Laptops that are good are huge and no one wants a huge laptop when half of it is designed to cool the processor


4th ... Right now all the chips and iPods are Made by Intel and i am assuming with the iPone coming up the chips in that will be made by Intel so why risk the partnership
---
Catapult Design, Construction
Maybe they should just work with Rockbox and make a third party firmware that opens up the iPod to a new open DRM and forget Fairplay compatibility...


But what's the point of that? So a few geeks can hack their iPod to play whatever?

Opening Fairplay to other companies opens the iPod to other services. The biggest risk to Apple is the opening of Fairplay to other MP3 manufacturers.

Besides... the more I think about it, the more I don't see why iTunes wouldn't play the compatible Fairplay songs. Apple can't make any major changes to the existing DRM in files to break compatible Fairplay files.... since they would have then have to reencode all of those files sitting on people's hard drives.

arn
---
and catapult maker
fastlane1588
Sep 12, 07:47 AM
i thought the event started at 7est
---
They were ingenious designs
well if the argument was to make a completely cross-platform DRM that would work in all media players and on all portable music players, that would be fine with me- especially if napster and all other music stores were being scrutinized too. personally, i think that most people buy from the ITMS after they have an iPod because it's easy. and downloaders aren't demanding that the DRM be licensed to other music players because they are happy with the iTunes-iPod solution. i think these suits are well-intentioned but misdirected. the demand should be for completely cross-platform files- then the music player license issue would work itself out.
---
Simple glue assembly
The reasons people HATE this new version so much:

1. It adds a lot of features and answers requests.

2. It's a free update.

3. This is a photography event, and people were caught off guard when Apple showed their photography product, despite the Aperture image right on the invitation.

4. Apple never releases hardware on Tuesdays, so there is no hope for any MacBook Pro updates tomorrow.

5. There will never be another chance for new MacBook Pros. We now know that the current models will be sold forever and ever, even after Apple goes out of business, which will happen by the end of the year.

:p


so true.
This forum is mostly visited by whiners.
So many people wanted the MPB at a photography event. what a joke. they did not get it and now all the crying.
Basically you have just to ignore these folks if you want to have a nice experience at Macrumors.
---
Easy Catapult Plans. design
TheBobcat
Mar 29, 11:12 AM
This is really exciting!

Too bad we don't have caning here like they do in Singapore. I'll bet if we did little punks like this wouldn't pull this crap.
---
simple catapult plan and
motherduce
Jan 9, 01:33 PM
And don't ever do that again! :eek: :D :mad:

What was that link? I'm waiting patiently, but if YouTube has it...
---
AppliedVisual
Oct 18, 03:07 PM
I'm curious to see how that plays out. Samsung at first wanted to put out a hybrid player, as well as another company whose identity I forget; but apparently Sony's Blu-Ray licensing explicitly forbids combo players. So I don't understand, is NEC's chip a clean-room solution or did they find some other solution?

Ricoh already has the necessary optical elements for a dual format player -- they announced this two months ago. In addition to NEC, LG also has a chipset for a universal player. All the pieces are in place except the legal/licensing restrictions.

Samsung and LG both announced they would begin work on universal players, but once Sony finalized the Blu-Ray licensing, LG just disappeared and announced two Blu-Ray only players, the higher end model will sell under the Marantz label. Samsung, recanted and said they would not pursue a universal player at this time... You won't see Samnsung challenging Sony on any such thing -- these two now share manufacturing and technology for several products, including LCD panels.

Most likely, due to it's ties to LG and NEC, Philips would be the most likely to come out first with a universal player. But until someone finds a way around Sony's licensing restrictions, it isn't going to happen... Many don't think that their licensing is legal and constitutes an antitrust violation, but at this stage in the game the small market doesn't jsutify the effort. Ultimately, we will see universal players, it's a guaranteed thing. But I doubt Sony will budge from their licensing restrictions until they feel HD-DVD has lost the market... At that point they'll lift the restriction and like everyone else they'll release a BluRay player that can also play those "other" discs.
---
Rocketman
Jul 21, 09:34 AM
Moral of the story:

Never argue with someone with a $100,000,000 signal analysis lab or CAMPUS. Especially someone with incentive to publish scientific fact to demonstrate with science their own product is equal to, or superior to, their competitor's products in terms of a "PR talking point" targeted to disparage the FASTEST GROWING and LARGEST MINDSHARE and HIGHEST MARGIN product in the segment.

Also you probably shouldn't argue with someone who has so little to say, everything they do actually say is cascaded along all forms of media, instantly, for free, and with perceived credibility. While the "other companies" issue press releases and badly planned press conferences that end up lining bird cages and sitting in electronic in-boxes as uninteresting and insignificant.

Just a suggestion from the people at:

Rocketman
---
bassfingers
Apr 23, 01:17 PM
Right. We should leave that to corporations.

It's funny that unions are doing exactly what people are afraid corporations are doing.

But what's even funnier, is that all the while, the unions bring us down. They ruin education, give millions of dollars to crappy candidates that are just going to repay them later by pushing crappy legislation that helps out the unions.

They do little-to-no good for anyone, and are some of the strongest and most corrupt political machines in existence. But people are afraid of big businesses?

grow up, and don't ask for more than you earn. It's your job to earn your money. It's not the governments job to baby you the whole way there, and its pitiful to rely on a union to make sure you get overpaid and have job security no matter how bad you are at your job
---
ezekielrage_99
Jan 14, 11:26 PM
I think they'll be barred after this....

http://gizmodo.com/344673/do-you-really-think-the-macworld-keynotes-leaked-on-wikipedia
---
Yes, I do. She's female. No it doesn't matter, even if she was pre-op she wouldn't nor would any transsexual pee standing up in a female public restroom. I certainly never did before I had surgery. For what it's worth I used female loos for four years before I went under the knife, not one single incident, not one single person expressed any kind of discomfort, not one single eyelid batted.

This obsession with the loos is ridiculous. They're just toilets. We have to piss just like anyone else, is it too much to ask to do it with dignity without undue hassle?

Thanks, I honestly did not know the answer to that question, and I would guess that others did not know as well. I hope my asking did not offend you.
---