classic Pink Floyd albums
wordoflife
May 2, 09:41 AM
I kinda liked the fact i could look at where I've been with my phone.


I can see how this update will have "battery life improvements" now that the phone is not going to be tracking our movements 24/7 even when all location services are shut off.

The phone tracked movements through cell towers, not GPS. And your phone is always connected to cell towers anyways so nothing is changing in terms of battery life. Also, nothing is really changing in this update except the fact that you won't be able to access the location file.
---
Pink Floyd amp; Me
I reckon Wool-on-gong (spelt Wollongong) is waaay easier to say than Okanagan or Saskatchewan. And yes, I say Saskatchewan properly.

Those are easier for me because I grew up with them. I can't even say the name of my street right in this country. :P Terowi, like what's that?

Anyways I degrees, this update better be for all stores since they are all down otherwise it'll be the first of a few disappointments of the evening.

Yes there will be disappointments we always shoot to high and feel cheated.
---
Order your copy from Bennett#39;s
snberk103
Apr 15, 02:38 PM
...

If your argument is that security changes post 9/11 have made things better than the previous decade, I think showing it via statistics will be shaky at best. Zero passenger-carrying hijacks in the U.S. in the decade before 9/11 followed by zero passenger-carrying hijacks in the U.S. in the decade after 9/11 is not a statistic you can make a very solid conclusion off of.
...

My only claim is that something the TSA is doing is working to help prevent hijackings. This was in response to some arguments that nothing airport security was doing was in fact useful. If you go back, you will see I quoted both TSA and European stats, not just TSA. And that while there may have been no passenger hijackings in the 90s in the USA, there were a couple in Europe, and one in Japan. And then nothing in Europe and Japan or the USA since 9/11. Which I believe is due to increased airport security, similar to what the TSA does.

That's all I'm saying. I'm not advocating for the current screening, just refuting some baseless arguments that it's a total waste of money ("baseless" as in - "it's my opinion, and I'm not presenting any evidence to support it"). Opinions are fine, and everyone is entitled to them. Just don't expect me to accept an opinion as fact, if I can support my opposing opinion with at least some evidence.

(I'm using Japan and Europe 'cause they also have a tradition of terrorist organizations targeting their planes, and because they "harmonized" their screening standards to the TSA. No choice, if they wanted to continue flying their planes into or over US airspace. Other countries may have also harmonized (like Canada) but either they don't have a tradition of terrorism, or I don't have enough info about them.)
---
PINK FLOYD - quot;Give Birth To A
---
power tabpink floyd album
tarkeybear
Apr 5, 04:04 PM
I typically buy paid apps, so I don't actually see too many iAds and was curious what ads are out there.
Although I am not in marketing, some of the best creative wit is applied to advertising and I enjoy experiencing a well executed ad. This is a great way for me to check out ad campaigns, even when the campaign has been retired (example, the McRib).

This looks like a great library of iAds that can stimulate the creative juices of folks who need to get their heads around this medium as an ad delivery platform. My limited experience with iAds, is that I only saw two ads (some sports related personal hygiene product and the Nissan Leaf). I never saw all these other Ad campaigns and thought the iAd system had no traction with companies.
With a library of Ads to review, a creative type can decide for themselves what Ad approaches get their attention and what don't work.
---
Like these obscured by pink
TuffLuffJimmy
Apr 23, 06:07 PM
I love how most of the people in this thread bashing LTD, calling him a fanboy for not giving MS credit where it is due are the same people in every other thread who do nothing but bash Apple and never give Apple credit where its due.

You all know who you are...and its funny you call someone else a fanboy.

You must not read many of LTD's posts.
---
Pink Floyd - Landmark Albums
Someone asked you what you were hoping for, and that's it? You call it not revolutionary, but you can't give a single idea of what you think revolutionary is? :confused:
Ideally, a revolutionary product is a completely new concept, something nobody thought of before. If all the iPhone mockups out there had missed the mark, the iPhone would be revolutionary, but there were quite a few that were based on the idea of a huge display and no keys. The iPhone is a mishmash of existing concepts that have been refined, polished and rolled into one. While the multi-touch screen is a milestone of sorts, other aspects of the iPhone are very yesterday. The modest memory, for one, and for another the absence of 3G which is somewhat of a shocker - 3G has been a staple of top-of-the-line phones for years now.

Did I miss the part of the keynote where Steve said this was aimed at the business market? :eek:
If not the business market, then who? It can't be kids, as it has no games, and allegedly no support for custom ringtones. It can't be business users, since they'll want Outlook or Lotus Notes sync, and possibly a navigator, and they'll most definitely not want to use frickin' iTunes to sync up. Which leaves, I dunno... Mac enthusiasts and 30-somethings who are hoping for 15 minutes of fame by the watercooler? He did say his goal was 10 million units.
---
One of Pink Floyd#39;s claim was
Why are you using fear as part of your argument? I shouldn't have to have a gun on me to feel safe in my community. It's not saying I feel immune to crime, but fear of crime shouldn't drive a person.
Not fear of crime, but rather, the desire for self-preservation. Is someone else providing that safety for you? Or are you providing it for yourself? It sounds like you're taking option 3, and not providing it at all. FYI- the supreme court ruled that the police have no legal obligation to provide for your safety. Their job is only to catch the criminals during/after a crime - not to prevent it, and not to "keep you safe". Do you also choose not to wear your seat belt in your car, because that's for people who always fear collisions, and fear of an automotive collision shouldn't drive a person?

Yes, I own a few guns and I carry a hand gun on my person anytime I leave the house. To run errands, to pick the kids up from school, you name it, I'm carrying. I look it at the same way as the fire extinguisher I have sitting in the corner of my kitchen. I really really don't want an occasion to use it. Ever. But should that occasion arise, I absolutely want to have immediate access to it. Without that fire extinguisher, all I could do is stand in the front yard and watch my home burn to the ground waiting for the fire department to arrive. Carrying a hand gun is no different that that fire extinguisher in my kitchen or the airbags in my car. I don't ever want to use them, but having them can mean the difference between life and death. It doesn't mean I'm being driven by fear of kitchen fires or vehicle collisions.

Violent criminals frequently use guns to kill people. That is a fact, and there is absolutely nothing you can do to change that. Nothing. All you can do is arm yourself to level the playing field.


Given the choice, I'd much rather have the robber hold me up with a knife, than a gun.
Yes, because violent criminals give you a choice. lol. Next time you're in that situation, be sure to voice your opinion to your assailant. Please sir, if you are determined to rob me, please kindly exchange your hand gun for a knife. lmao. Oh wait, you may not even have the chance to ask, because now you're dead. He shot you because he felt like it, and there was nothing you could do to stop him.
---
Label Photo PINK FLOYD
Anthony T
Apr 16, 10:10 AM
A quick read through this thread is proof of why I normally don't bother reading or posting here.

Almost everyone has posted that they feel the next iPhone could look something like this...

...which is completely ridiculous based on logic and common sense. But it has been my experience that Macrumors forums and "logic" and "common sense" cannot exist in the same place at the same time.

Memory also seems to be a problem around here. For example, Apple's breakthrough smartphone that changed phones for forever, was completely and totally redesigned after its first year, because the design was incredibly flawed.

To not understand the significance of this, is really to forfeit your opinion on what Apple will or will not do. You CANNOT logically state that Apple would return to an aluminum iPhone (no matter how sexy it might look), after having already moved away from it.

2 straight years, the iPhone 3G and 3GS have unibody plastic design. The SAME one. This is not a coincidence, or laziness, or any other 4th grade opinion....its what the iPhone is. It's not going to change.

The most Apple will do with the design, is make it a little taller to accommodate more pixels, but the design will remain. They may offer a few more colors, or they may not.

Plastic, Unibody iPhones are here to stay. To state otherwise, is to fantasize, and ignore reality. (which is fine, just acknowledge it please).

Ok, Mr. Intelligent. It's been 3 years since the original iPhone launched. Perhaps Apple found a way to make a phone out of aluminum or a similar material, without affecting performance? Also, the iPad is made out of aluminum, yet it uses 3G service. You're acting like you know for sure what will happen, and you don't. None of us do.
---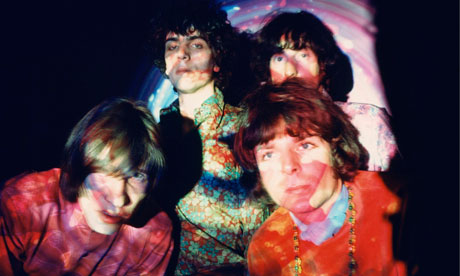 Pink Floyd in 1967.
ArizonaKid
Sep 9, 03:54 AM
Look,
I am white biz grad from ASU (reason to be boring)...and those people in the crowd were pathetic.

I would be up standing on the chair bouncing, rhythm be damned. What a pathetic, old white crowd.

Somebody wake up Bob Dylan for these old bastards and bitziches.
---
comps Gig reviews album mp
Gizmodo snip What do you make of their actions?
http://gizmodo.com/343348/confessions-the-meanest-thing-gizmodo-did-at-ces

/. gizmodo ftw & ***** and giggles
---
Genesis and Pink Floyd in
turtlebud
Nov 24, 11:11 PM
should have realized that it was over at 9pm PST, but I did start trying to put my order in at 8:45pm PST. Tried to used my $50 credit from ipod settlement but the promo code field was already filled out so I didn't have anywhere to put it. talked to a rep (just after it passed 9pm PST) by which time the discounts were all gone anyways :( The rep told me, no discount codes can be used today - kind of lame.
---
Flying Pig from Pink Floyd#39;s
New accessories:-
Tube "skins" for the 5G iPod, with a lanyard-similar price to nano's tubes
Lanyard headphones for 5G/6th gen
IR receiver, ready for Leopard-customizable programming,like a universal remote. Same remote as iMac's
Sports kit/travel for 6th Gen
User video sharing features-upload to YouTube or a new iTMS section for used created, original vodcasts/videos
BBC TV shows on the UK store-perhaps Seven or Ten (Nine Network is MS centric), here in Australia
iPod shuffle discontinued entirely
---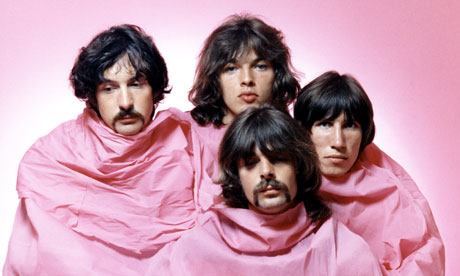 Pink Floyd and EMI have agreed
Looks good, I've been holding out since my first-gen iPhone.

...hopefully we'll see a Summer or Fall release? :)

No u havn't been holding out. You just didnt give a s***!

1st gen?!! WOW! LOL
---
Pink Floyd album usually
Yeah. I love the products but I loathe the man. Then again I'm just a regular user and not one of those scary MacDroids. You know, the ones with the blank stare, the ones that repeat mantras about Windows viruses and the dreaded blue screen of death... some even believe Windows gives you AIDS. They're kind of like scientologists or Jehova's Witnesses. But you gotta keep in mind those were the ones he was addressing, as always. Hence the smugness. The Keynote is his church and he is their god. Notice the constant applause and cheering over stuff like, oh, some new button or menu item. Mac will always be my second platform because these people just scare the poop out of me.

Whatever you are attempting to sell is failing the 'smell' test (if you follow me). You do not know the man I am fairly certain. I am always suspicious about how well screwed on people are, who see others as mindless droids and cannot keep their bowel movements under control. :confused:
---
Re: What Song/Album Are You
Using aluminum would hinder the cellular reception wouldn't it ?
---
PINK FLOYD ZEPPELIN STONES
http://i82.photobucket.com/albums/j265/Billionairephotos/IMAG0060.jpg
---
Photo of Pink Floyd Album#39;s
Indeed, not bashing MS, but they completely over promised "longhorn" and under-delivered when Vista was released.

But that's nothing new, to either Microsoft or Apple.

I can't imagine how different things would be today if "Cairo" and "Copland" had materialized with all the technologies they promised over 15 years ago.

http://en.wikipedia.org/wiki/Copland_(operating_system)
http://en.wikipedia.org/wiki/Cairo_(operating_system)

Since then, I just wait to see what sticks, and even then, features can get deprecated in subsequent releases. I think Windows Home Server 1's Drive Extender technology was awesome, but they've pulled it from the next major release.

B
---
Pink Floyd "Oh By The Way"
huskerchad
Apr 5, 03:32 PM
Apple loves its customers so much, they let you view ads for free!
---
Fwiw, i do hold the flawed story against it. How can i be invested in a game that pretends one man can launch a missile just by strolling into a sub and asking kindly? Even games like Ratchet and Clank have stories that make sense (in context, of course), but MW2 was just too far for me to care about it.

Just as long as it doesn't make me go, " Oh come on! That is just plain ridiculous", I don't mind some illogical events because it is a game. MW2 didn't do that so I give the storyline a B+. Black Ops is a C.

IMHO of course. :)
---
How does Gnome 3.0 on Linux compare to the new UI in OSX Lion?

I've been playing around with Gnome 3.0, and it seems like the designers have a similar philosophy about desktop navigation.


Gnome 3.0 Preview (This is not my video):
http://www.youtube.com/watch?v=joBXc3IGRBw

I'm sorry, but that is very Mac OS X-esske.
---
Small White Car
May 3, 09:31 PM
The iPad commercials are so much better than the current iPhone ads it's not even funny.

I'm not saying the iPhone ads should be just like this, but surely they can do better than what they've got if they have the creative folks who worked on this beauty.
---
"If they Hardware worked with any software, it would not be so easy to use"
"It would also not work so well"
Sorry, but that doesn't really make sense.
If they do that it probably wouldn't work with iTMS purchased tracks.

Indeed, there would need to be a "helper" that checks to see where the track came from, and redirects it to DoubleTwist if necessary.

I'm interested in seeing where this all goes, it'll hopefully silence the complaints of the lack of an NZ iTMS.
---