five-stick packs of gum.
leekohler
Feb 28, 09:12 PM
I'm pretty sure I figured it out.

I watched Wonder Woman too much as a kid! :eek:

Well then, they have to explain me. I liked GI Joe, Captain America, Batman and played sports. It just gets more ridiculous the more they try with their junk science.
---
to buy three packs of gum.
mdelvecchio
Mar 31, 03:47 PM
The source hasn't been released. It's the source code that people are talking about. The source code that Google has always released up till now.

thats the point -- he was clarifiying that despite the OS being out, the source hasnt been released. thats the point being made.
---
Gum 15 Count Variety Pack
cyberdogl2
Aug 27, 05:20 PM
I see where you're coming from.

So does this mean there will be no Powerbook G5s next tuesday?
---
Buy 2 Stride Gum Single Packs
This wont end androids openness. It will make is so that there is more of a consistent experience amung all android devices.

We will still be able to install from "unknown sources" for example.

Relaz macrumors.. not as big as deal as you are making it.

Openness means it should not matter whether it's consistent or not.

If every android device out there was consistent with each other, that defies the definition of openness.

Being able to install whatever you want from "unknown sources" is not the "open" OS this article is referring to.
---
10 Packs Hoodia Gum - $37.50
suneohair
Sep 13, 06:26 PM
clock speed isn't everything. workload dependant of course.

You are right. However, you try to tell consumers "Well we are moving to 2.4Ghz chips" after you just had 2.66Ghz and 3.0Ghz chips. It isnt going to work.

If today, Dell decided to move there whole line back to 1Ghz processors, nobody would buy. Unfortunetly the Ghz myth is a strong as its ever been. Taking a step backward is not an option.

Another example would be this: Today Apple decides to go back to plain, bulky ipods, no color, no photos. Just monochrome and music. Would anybody go for it? Probably not. You just can't step back in tech today.

Don't get me wrong, I am sure the octo core would out perform the current quad anyday given the right apps. But when people see that Ghz number go down...
---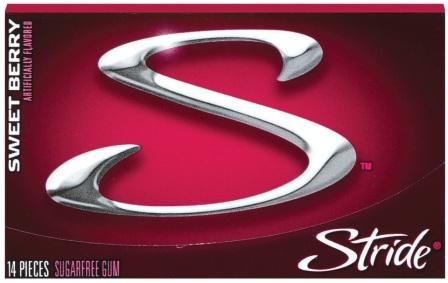 3 packs gum lie
ianbailey
Apr 10, 09:02 AM
These are my predictions, based purely on idle speculation, same as everyone else:

Bored with all this 'Ooh, it will be like iMovies' business. iMovie is for fun, FCP is for pros.

As a pro editor you need to be able to preview and mark your clips before editing. Unless Apple comes up with some sort of compelling, Browser-based thingy, we won't be losing the Viewer window. The current FCP is flexible, you can close the Viewer if you want or have more than one Viewer.

The pro tag would go out the window if we lost tape I/O, plenty of people shoot on HDV. I reckon all standard definition support will go. As will Cinema Tools, as someone has already mentioned. Issues for those who master to Digi-Beta and author DVDs.

The possibilities of cloud storage are interesting, but there are obvious obstacles unless you're using low-rez proxies. A groovy control surface using the iPad / iPhone / iPod Touch? Bring it on!

Although a new FCP is great news, I'm wondering if the new Motion is going to be equally exciting. It's about time it stepped up and challenged After Effects.
---
Fruit Stripe Bubble Gum Packs
Henri Gaudier
Aug 17, 04:34 AM
It's odd, seeing as Mac's are still the choice for many musicians that some kind of specs are never given that would be of interest to musicians. The released figures don't do much for me. I'd like to know the polyphony improvements say for Kontakt under both systems in Digital Performer 5. Other than, of course you can't because Mac have pulled the rugs out from the software developers feet again. Hence, the software doesn't exist yet. Anyway, the Intel should beat the G5. The Quad G5 is a year old and at the time of it's release it was considered disappointing because we'd had a 2.7 processor released 6 months before that ... so I think the expectation (And SJ promise) was for a Quad 3.0. Quad 2.5 was almost like a step back. Aren't these the results, more or less, that SJ promised 2 years ago? Only he's had to F about with our work flow yet again? Yeah great! In 18 months when everything has settled down and been revised a few times and the software has undergone some adjustments we'll all be coasting along and BAM .. Apple are switching again back to Freescale who are now world leaders. "The Freescale roadmap" say Steve Jobs " is very exciting...."
---
these packs of gum in the
notjustjay
Sep 19, 08:38 AM
All you people who keep whining about "But I want 64 bit!!!" need to step back and think about what possible benefit a 64-bit system will give you. Those of you who need to address more than 4 gigs of RAM are excused. The rest of you, tell me WHY you need 64-bit computing.

When they go Merom I want the MBP's and MB's to have useful, practical features. More ports, user-removable hard drive, better battery life, better video card, stuff like that. I'm waiting just as impatiently as everyone else, but the hype needs to be toned way down.
---
12 packs of gum in a carton is
hoping for a 13" mbp but it's doubtful...
---
Canel`s 4-Pack Chiclets Gum:
Dr.Gargoyle
Aug 7, 01:37 PM
Looks like a good time to let my PM D1.25Ghz G4 retire... The new MP must be at least 10 times faster. :eek:
Apple store up again. The old PM G5 seem to be gone.
---
pack manufactured
And I remember that they were very concerned about the lack of ECC memory, and were extremely eager to replace them with Xserves as soon as the G5 model came out.

Yeah, the original PowerMac G5 cluster thingy was really just a proof of concept that a high-powered supercomputer could be made from Macs and using the Mac OS. It never ran anything mission critical because of the lack of ECC RAM which could cause all sorts of trouble with calculations if there was even one bit flip.

Once the XServe came out with ECC support they swapped out the PowerMacs (I think MacMall had a big sale of the PMs from the Virginia system) and replaced them with 2.3GHz XServes made specially for them by Apple - at the time I think the XServes were only 2GHz so Apple made a bunch of 2.3GHz systems for Virginia to counteract the effect of the time they lost replacing the PowerMacs.
---
Pack Of Gum
People who keep waiting for the next rev will never buy a computer. The "right time to buy" is probably not until the Macbook Air has Skymont in 2015. :p

Oh come on dude:) Theres certainly a balance...for instance, youd have been crazy to buy a MBP a 3 months ago (unless of course you NEEDED it). Now, I totally dig your criticism that some folks take that too far.
---
Gum: Case of 20 Packs
Seems like best buy is getting Playable Demos of the game I played it at mine I'm not a big racing sim fan but wow day 1 purchase for me awesome demo.
---
real pack of chewing gum.
Time Machine won't mean much when the HD fails. Back that azz up!

Also a very good point, so I need a bigger main HD for my MacBookPro (the new Seagate 160GB becomes interesting) for Time Machine, but i still need to back the hole thing up to an external HD in case of a HD crash (I had 2 in the last 8 months!). So Tine Machine doesn't make Backups obsolete, I didn't even think of that up to now. Hmmm..
---
Fruit Stripe Bubble Gum Packs
but is still more productive because it handles more calculations per clock cycle

I'm no processor geek. I have a basic understanding of the terminology and how things work so correct me if I'm wrong, but wasn't this one of the advantages that the PPC had over Intel chips? Does this mean Intel is moving toward shorter pipes? Are we talking more instructions per clock cycle or what? What does "calculations" mean in this context?
---
using two packs of gum.
Evangelion
Sep 14, 01:14 AM
Didn't you get the memo, Hyperthreading was a joke.

At worst, it slowed performance down by few percent. At best, it gave substantial boost in performance. And multitasking-tests clearly benefitted from HyperThreading. That said, Intel dropped it, because it apparently consumed too much power. But we might see HT in some future Intel-CPU's at some point, you never know.

HT as such is not a bad idea. Sun UltraSparc T1 uses such a scheme extensively.
---
H12Y, pack of gum.
I don't know about support, but i must say soemthing is not well..

After been an Apple user since the 80"s i never had a problem with Apple.

Well, my cousin's mac, my friend;s iMac G5, my iBook and my iMac G5 all had problems, we bought them together almost (no more than a year and a half, and they all experienced soem kind of problem, my cousin's is here besides me because the motherboard died and he gave me his screen because my screen had issues.

He went PC.

My friend went PC too , and i am not going there because there is nothing in the world that i hat more than a pc, but i cannot talk like i used to saying how reliable Apples are, they are ****** or have been for me in the alst 2 years:mad: :mad:
---
Gumvelope - Custom Packs
Hellhammer
Apr 8, 09:01 AM
The trouble is .. I find the TDP numbers for Sandy Bridge very misleading. For example the previous i7 2.66Ghz dual core had a TDP of 35W and the current i7 2.2Ghz quad core has a TDP of 45W. Theoretically, it should only use 10W more when doing CPU intensive task, but according to anandtech who measured the task, the i7 Sandy Bridge Quad core was using almost 40W more when running cinebench.

http://www.anandtech.com/show/4205/the-macbook-pro-review-13-and-15-inch-2011-brings-sandy-bridge/14

It just doesn't make any sense. Going by those figures, if the i7 dual core was 35W, the i7 Sandy Bridge quad core would be around 70W.

Not sure how this relates to potential MacBook Air Sandy Bridge processors, but keep in mind.. there must be a reason why Samsung went for the ULV processor in their 13" laptop instead of the LV one.

CPU isn't the only thing that changed. AMD 6750M (~30W) has higher TDP than NVidia GT 330M (~23W). I had to put ~ because their TDPs are not officially stated by AMD or NVidia so it's just based on previous GPUs and their TDPs. The point is that AMD 6750M has higher TDP.

There is also another thing. TDP is not the maximum power draw. Maximum power dissipation is usually 20-30% more than the actual TDP. While MPD is rarely achieved as it requires maximum voltage and temperature, it can (nearly) be achieved with heavy benchmarking applications.

For example, the combined TDP from quad core SB and AMD 6750M is 75W. If we use 20% extra as the MPD, that is 90W, just from the CPU and GPU! Of course those parts are not using 90W in that test because things like screen, HD, RAM etc need power too. As the MPD is usually in percents, it can explain why the difference is so big in watts.

40W sounds a bit too much to explain with MPD though. IIRC the GT 330M is underclocked but I'm not 100% sure. You have a valid point that the SBs may be using more power than their predecessors. To make this more accurate, we should compare them with C2Ds though ;)

I guess we will have to wait and see, but an ULV in 13" would be more than a disappointment.
---
Singles pack or one 3-pk
Yes, the Apple fans were more correct than the anti-Apple folks. What we heard over the last week is that your personal data was being sent to Apple (it wasn't), that Apple is evil (it isn't), that Steve Jobs is lying (he isn't).

Strip away the hyperbole and you have a bug that is going to be fixed, data that is anonymized and not trackable to you unless you physically possess someone's Mac, and a story that made news last year and should never have gotten so big this time around. So yes, the Apple fans were more correct while the hype machine was wrong (as usual).


Maybe that's what you heard.

I heard that the database couldn't be user purged (easily)
The the database kept data from Day one
and that Location services being turned off didn't change the recording of the data.

Apple fans were "more correct". Wow. Ok - if you say so.... and if it helps you sleep at night
---
blahblah100
Mar 31, 03:54 PM
It's because of the Buy One Get One option. Nothing more. People choose that option because it makes financial sense and if they don't really care about the OS or the phone, they will choose the one that fits their check books. If Apple was to OK ATT and VZ to do a Buy One Get One on the iPhone, there would be no comparison. It would be game over for Android.

-LanPhantom

Ironically, most of the people on this forum said iPhone on Verizon would be game over for Android.

This 'game over for Android' reminds me a lot of the 'this is the year of desktop linux' stuff that has been said every year for the last 9.
---
KnightWRX
Apr 27, 09:17 AM
There's a nuclear disaster in Japan and treacherous weather throughout, people are jobless and homeless and the dollar's in the sh***er and our Supreme Court ruled that companies can give unlimited financial aid to any politician putting business interests in our government and people are worried about Apple possibly tracking them on their iDevice?

None of which are affecting my day to day life. However, since you say I can't go on living my life until all other worldly issues are resolved, I will be waiting for a e-mail letting me know when I can resume going about my daily routine.

Until then, I will stay fixed in front of my computer screen. :rolleyes:

This argument that we shouldn't worry about anything because bigger things are going on has got to stop. It's the most disingenuous comment you can make.
---
portishead
Apr 9, 02:06 AM
Professional Editor for about 10 years. I came up before the DV revolution, and before Final Cut even existed. Before Non linear editing even existed really - or at least was widely used. It's crazy how far the editing world has come when I look back.

I did my first non-linear editing on an Amiga video toaster. I also learned Media 100 & Premiere. I have used FCP on and off since version 1.0. I used Avid Professionally around 5 years, and now back on FCP for about 4 years. It's not really my choice, I use what my employer uses. Avid was great when I used it but the editing world is growing so fast. I didn't like the closed system, and the expensive hardware. I will say I was faster on an Avid than I probably ever will be in Final Cut. Maybe that's my own laziness, but whatever...

So here we are in 2011. It seems Premiere has come on strong and is doing good things. I will most likely never use it though. I really like Final Cut, but if Apple ever got out of the game, I'd go back to Avid. It is my opinion that Avid is better for narrative, but Final Cut is better for a more diverse set of projects. For what I do at my job, Final Cut works fine, and I prefer it over Avid.

People spend a lot of time arguing, but they are just editing systems. They all do essentially the same thing. Some edit software may have better features, or better compatibility with certain things, but software is always changing anyway.

I think Final Cut has been ahead of the game for most of the past 10 years. In the last year, maybe 2, I think it has lost ground to Premiere and Avid. It's normal. You can't be on top all of the time. I am hoping with this next release, it will put Final Cut back on top for the foreseeable future.

Edit software is getting very good. I think we are very close to hitting a sweet spot. I cannot speak for Avid or Premiere since I haven't used them in several years but for Final Cut some things need to improve. I think the biggest problem is quicktime itself. It's become bloated with all the focus on iTunes music, and film. Apple needs to do something about this. It also needs to be 64-bit and use processing/memory better. Also better integration with Video cards. Also RGB 444 doesn't work in Final Cut. Compressor is horrible and outdated. I like Motion just fine although I would prefer a few interface tweaks which I won't get into. I don't ever use Soundtrack because I think it's horrible, and I have the luxury of having an audio guy at work.

I think Final Cut is a pretty good program and if Apple puts in a little more work it can be great. Different people have different workflows and want different things out of their edit systems. It's pointless arguing about specific features.

I LOVE ProRes and it has absolutely saved editing for me. I love editing and I'm exciting for what the next version of Final Cut will bring. Sorry for the rant this should have been a blog post instead.
---
cult hero
Mar 26, 12:32 AM
Can't believe it's anywhere near GM time. Way too many bugs and inconsistencies in behavior. New networking tools in Server have to be implemented now that SMB is being canned - that's not a minor addition. Calling it a release candidate is a stretch, but calling it GM is just plain crazy.

The GPL3 issue with Samba has been around for a LONG time. The announcement was made in 2007. I have some feeling that Apple's been brewing their Samba replacement for a long time. (Although I don't think this is a GM either.)

About the only thing that I find disappointing about this release is the lack of a new filesystem. However, that might just be because coming from a Linux background I probably payed WAY more attention to filesystems than most people.
---
can't BB HQ send some ghost/mystery shoppers out and audit the store managers?
---